Our clients love working with us due to our hardcore service orientation as we look to align ourselves and take on our clients' challenges head on. Our innovative engagement models have resulted in a track record of highly satisfied customer relationships.
wforwoman
With the thought of changing the Indian fashion landscape forever, W's women range elegantly distinguishes itself from the rest. The brand showcases unparalleled quality material, design, fit and sizing. W is the first fashion brand to study about Indian woman's shape, fits and size classification and came up with 7 instead of regular 3 sizes. The brand keeps evolving with the changing tides of fashion, keeping the pace with the Indian woman's moods and choices.

wforwoman
What has set the partnership with GreenHonchos apart is their engagement at both levels: strategic and operational. GreenHonchos team has continued to dramatically innovate on the product offering to keep us ahead of the curve, without losing sight of the immediate improvements required to deliver on business-as-usual.

- Saurabh Bansal
(Head Omni & eCommerce – TCNS Clothing)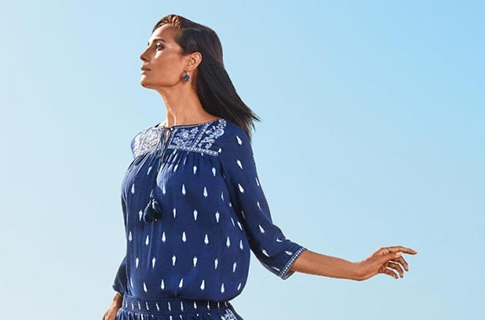 2Bme by Spencers
With a tag line #BeYourself, 2Bme celebrates self-love and thrives on the idea 'beauty begins when you decide to be yourself'. 2Bme offers fresh fashion and everyday essentials at very competitive prices and the best in class quality. From smart work to occasion dressing, the brand has it all covered for you. 2Bme designs for its confident customers who love to shop to look more like themselves.

2Bme by Spencers
We on-boarded GreenHonchos as the implementation partner for eCommerce technology, Content creation & Digital enablement of our Fashion label – 2Bme. The team has met our initial expectations, while we charter our roadmap together for the next phase of growth.

- Shifali Singh
(Senior VP – RP Sanjiv Goenka Group)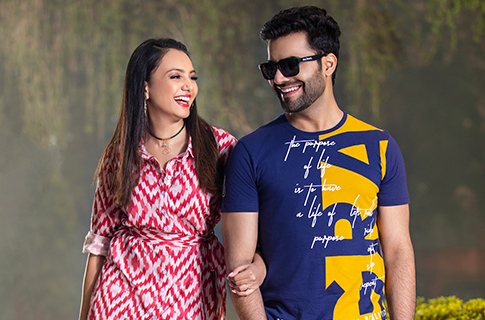 Liberty Shoes
Liberty is undoubtedly one of the most reputed footwear brands in India. It has been delivering excellence for over 50 years now. The brand strongly believes in perfection and flawless production of footwear that is comfortable and stylish. From following the highest standards of honest workmanship to walking that extra mile to ensure customer satisfaction worldwide, Liberty has stood unparalleled in the footwear industry with its work ethics.

Liberty Shoes
GreenHonchos has been our eCommerce team, managing end-to-end for years now. Significant upgrades in technology systems and digital marketing have chartered the steady growth path for the online business.

- Anupam Bansal
(Director – Liberty Shoes)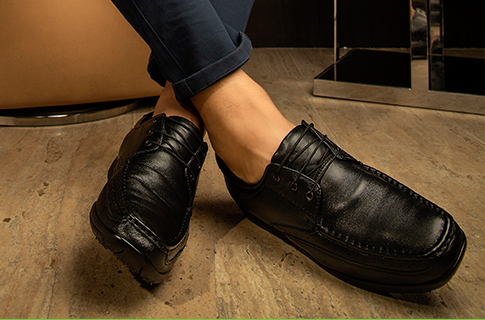 miniklub
MiniKlub is a free-spirited apparel brand for mothers and babies. Their products are carefully engineered for style, safety and comfort of the babies and toddlers as well as for pregnant and new mums. Functionality, aesthetics and comfort are the key driving factors behind every MiniKlub product. Being a brand for children, MiniKlub is all about the little details which help in celebrating every single moment of childhood.

miniklub
Initially we were a bit circumspect about the brand understanding in such a niche category. We are glad to see that build steadily over time, with creative concepts coming our way and impacting our digital footprint as a business online.

- Kavita Mallick
(Brand Head - Miniklub)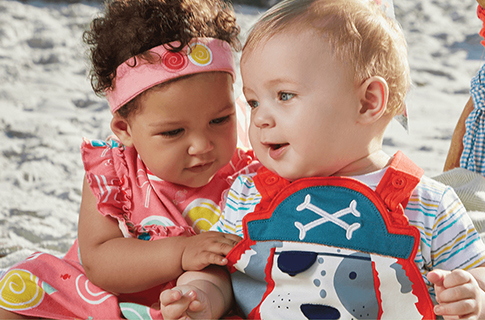 maspar
At Maspar, craftsmanship and attention to detail are the two prime driving forces. Since its inception, the tradition for quality and an eye for detail has been seamlessly consistent. The artistry of creating a Maspar product involves commitment, passion and eye for the smallest details. From beddings to rugs, Maspar offers luxurious, refined and exceptionally fine craftsmanship.

maspar
What stands apart is the skill and professionalism of the team. There is clear communication along with a commitment to deliverables, driven from the top. I see the GreenHonchos partnership progressing from strength to strength in times to come

- Abhinav Mahajan
(Director – Maspar)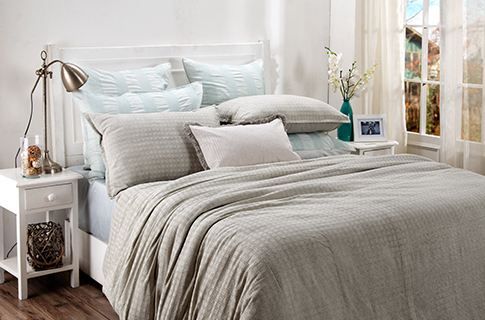 ID Being Cult
ID is more than just a brand, it is a state of mind, an emotion, a way of life that translates its uniqueness into all aspects of an individuals' identity. The brand is, in fact, the first truly 'Cult Brand' in the Indian footwear sphere. ID is a customer-friendly brand and is often appreciated for its supple genuine highquality leather and the painstaking attention to detail that goes into making each pair a masterpiece.

ID Being Cult
Their insights on industry trends & feedback on best practices have helped us make better informed business decisions in the online space. As we look to engage deeper with our customer via the Digital channel, I look forward to their skills and ideas to take us to the next level.

- Inder Dev Musafir
(Director – M&B Footwear)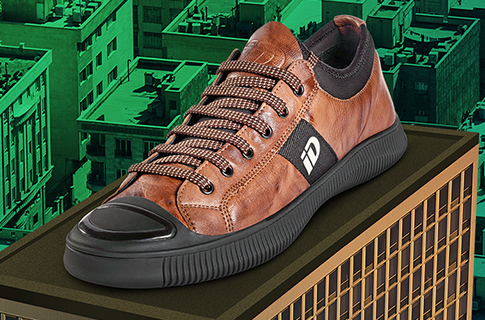 alcis sports
ALCIS is one of the leading performance wear brands. It prides itself for being the first Indian brand to have the capability and production ability to manufacture technologically advanced sportswear at affordable prices to enhance the performance of the wearer. Celebrated Indian cricketer Shikhar Dhawan is the brand ambassador for the brand. It creates experiences to infuse out the energy of a consumer who aspires for sports in any form.

alcis sports
The team at GreenHonchos has an in-depth understanding of eCommerce. They step up to take aggressive targets and formulate action plans to achieve them. As a dependable channel partner, we look forward to major growth with our processes in place.

- Roshan Baid
(Managing Director – Alcis Sports)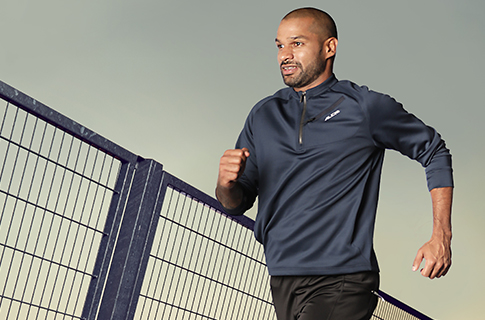 AURELIA
Aurelia re-defines Indian ethnic by staying in the realm of traditions yet adapting some modern influences. The brand is a perfect fashion destination for the quintessential Indian woman, who seeks a branded experience with good quality, great fit and sharp pricing. From basic to occasion-ready, casual to formal, day to night, Aurelia has a perfect amalgam of modern silhouettes and traditional essence.

AURELIA
The technology solutions implemented by the team have helped us improve website conversions by 2x just in the last 6 months. Small tech efficiencies have gone a long way in bettering our customer experience as well.

- Arvind Prakash Sharma
(Sr Manager eCommerce – TCNS Clothing)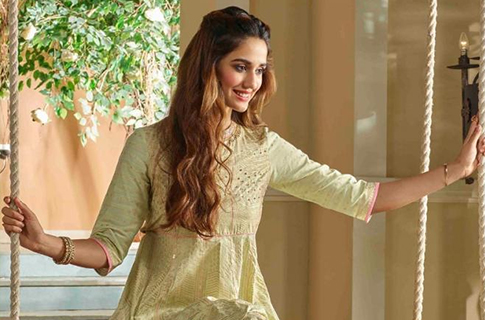 Bira
Proudly Indian, Bira 91 is a refreshingly modern beer brand that offers flavourful beers to the world. Bira 91 has quickly become the rage amongst urban millennials owing to its delicious beers, bold identity and a strong draft network. With its own merchandise involving apparel, gifting items, collectibles among others, the brand aims to disrupt the global beer world by skilfully using its playful monkey mascot and the 21st-century technology.

Bira
Their understanding of the eCommerce business environment and adaptability to implement quick changes to performance marketing has been noteworthy. Deep insights on campaigns and targeting has helped us scale the Merch site consistently.

- Ankeeta Pawa
(Marketing – BIRA 91)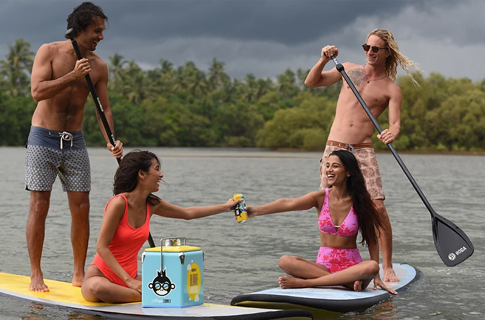 GRITSTONES
Gritstones is a contemporary men's apparel brand that has been true to its spirit of craftsmanship, unmatched quality and commendable style. The brand has triggered the key to effortless styling that's affordable and beyond usual. Whether it's simple, being stylish, or making it fashionable, it caters to all the moods. With their new kids and women wear launch, the brand is all set to cater to the varied yet discerning taste of the GENERATION NEXT.

GRITSTONES
GreenHonchos actually pushed us to have our own website and they assured some guaranteed results which were achieved much before the target period. The performance of the overall team sometimes does go disconcerted but you can always trust their higher management. One of the best in the business.

- Dheeraj Bhatia
(Director – Gritstones)