Liberty
Given the great presence of Liberty across Offline markets and Online marketplaces, it was also important for us to have a growth focused approach for our exclusive online store as well. GreenHonchos committed to a business strategy that began with Technology improvements including existing site revamp/upgrade and other efficiencies they believed would improve Conversions and customer experience significantly. Post that, the ongoing managed services in the Digital space have resulted in 3x business growth in this channel instantly. We're looking to now set new benchmarks of growth and hope that GreenHonchos continues to come up with similar innovative & pro-active support consistently.
HM Megabrands
GreenHonchos is our Technology and Online business partner, both for Consulting and Implementation. HM Megabrands is one of the pioneers of omni-channel retailing, and we have worked with GreenHonchos to roll out customer experience and loyalty strategies that are innovative and scalable. We have strategized across SaaS and Custom platforms, and are building our Mobile Applications with the help of GreenHonchos as the next customer value proposition. All in all, a highly passionate and skilled team that appreciates the pain of the business and comes up with solutions as a true partner!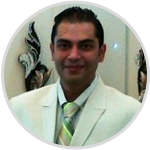 Hashim Merchant
Director – HM Megabrands
Wildcraft
"The team at GreenHonchos has an in-depth understanding of Digital Marketing and Online user experience. When we were looking for scaling up our eCommerce line of business, their domain expertise came very handy and allowed us to implement innovative marketing and technology solutions on the web. Our digital marketing team specifically found value in their solutions-based approach."
Get Glamr
Our existing web store needed an online partner to step in and take complete ownership of end-to-end eCommerce support. GreenHonchos has been doing a great job in filling that gap. Their proactive approach to Design, Marketing and Social channels, adds significant value to the Brand. Mix that with their technology strength and they run a tight one-stop-shop Operation for us. Their focus on data and action plans is very professional and helps put performance metrics in the right perspective.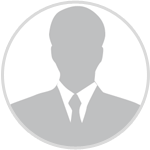 Gautam Khurana
Director – GetGlamr Footwear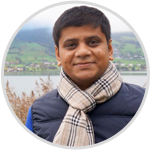 Nissin Shah
Director – Stitchman Inc.
Stitchman
GreenHonchos understood our business requirement of introducing a whole new product line of canvas bags to the Indian audience. Not only they created an optimum portrait of our catalogue through the website but also gave us a strong presence through leading online marketplaces. A job well done so far, and need it to continue for even better results given the potential and strength of our relationship! They have truly operated as an extension to our team for growth.
Aurro
With our manufacturing prowess spanning over decades, we wanted to build a private label Brand for the India market in the sportswear arena. That is when GreenHonchos came along with an integrated approach towards eCommerce Technology, Backend Support and Online Distribution. Within a couple of months we were off the ground and hitting fabulous sales that exceeded our own expectations. Now we have even more aggressive goals to scale up at Aurro Sports, with a dependable partner that understands our business needs and supports us real-time.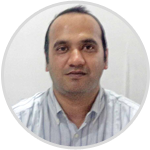 Mohit Singhal
Director – Aurro Sports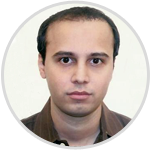 Sajjad Haider
Director – SaltnPepper
SaltnPepper
The GreenHonchos team provides us consistent and dependable support for Creative, Social and Marketing solutions. Their responsiveness and quick implementation of feedback is their key strength that makes our relationship engaging and long term. They have incisive market analytics to offer that help my overall business approach as it's backed with relevant data. The professionalism and timely implementation of planned activities ensure my online storefront operates in autopilot mode with GreenHonchos as the Online partner, while I focus on building the Brand across Retail formats.